Innovation in smart and intelligent packaging
Our institute collaborate with Plastic Industrial Development Center (PIDC) in developing an innovation and intelligent packaging, such as:
Biodegradable Agricultural Film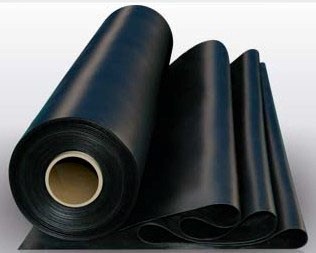 Compared to the traditional film, the new refined packaging caca da natural chitin. After formulation, processing and manufacturing, it can achieve additional functions of promoting crop growth and preventing crop diseases.
Fresh-keeping Bagging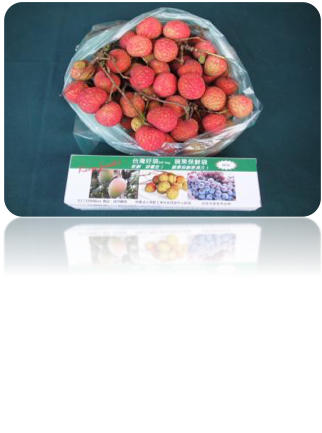 Effectively reduce the respiration rate and balance the moisture content to avoid the mold due to condensation on the surface of the bag which can extend the shelf-life of more than 1.5 times.
Ethylene-absorptive Fresh Container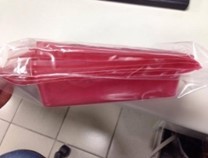 It can be applied to fresh-keeping container for fruits and vegetables to achieve control of ethylene gas content in the box. Effectively slow down the maturation of agricultural products and extend the shelf life by 1.5 times.
Insect-repellent Packaging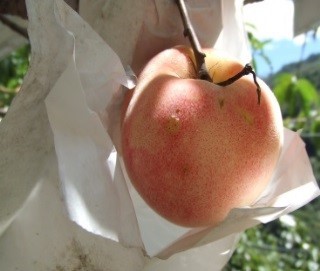 According to the experimental results, using insect-repellent packaging could reduce the agricultural loss rate by 17.3% which is better than the general packaging (23.9%). This packaging is also not easy to be damaged, high durable and can be used more than 3 times.
High Moisture-permeable Protective Packaging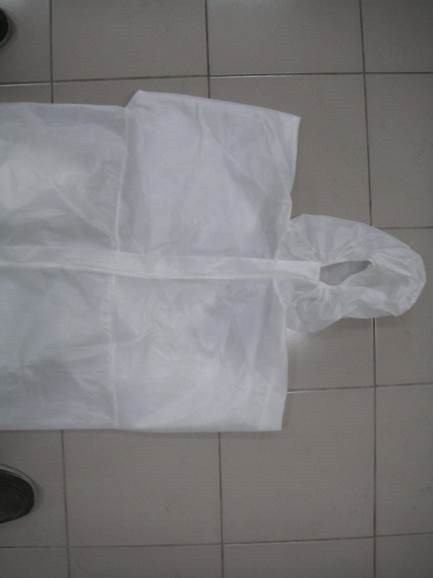 Technical achievements:
1. Develop protective clothing with moisture permeability.
2. Machine wash at least three times for repeated use.
3. It has a moisture-permeable effect and reduces the sultry feeling during wearing.
Temperature monitoring and traceability
Our institute also collaborate with Industrial Technology Research Institute in developing of Innovative Cold Box. There is some innovative cold box that has been developed such as, dry cold ice, lightly folded cold container and cold back bag.
a. Dry cold ice
Size (mm): 545 x 168 x 35

Weight: 2.1 kg

Color: White (Chilled) -2°C

Red (Iced) -11°C

Yellow (Frozen) -16°C

Blue (Frozen) -21~-25°C
b. Lighted folded cold container
Material: Expanded Polypropylene (EPP)

The outer size (mm): 600 x 400 x 340

The inner size (mm): 520x 320 x 250

Weight: 3.2 kg

Available volume: 41 Liter

The duration of maintaining temperature: Frozen (±18 hours); Chilled (±36 hours)
c. Cold back bag
The outer size (mm): 390 x 325 x 600

The inner size (mm): 365 x 300 x 575

Weight: 2.7 kg

Available volume: 62 Liter

Material: Expanded Polyethylene (EPE)

The duration of maintain temperature: Frozen (±4 hours); Chilled (±8 hours)
The temperature history was being recorded by wireless recorder which this recorder is able to record the environmental temperature, humidity, etc, and correspond the information through NFC or Bluetooth. Besides, mobile phone management application and cloud monitoring platform both has been developed as a temperature monitoring system.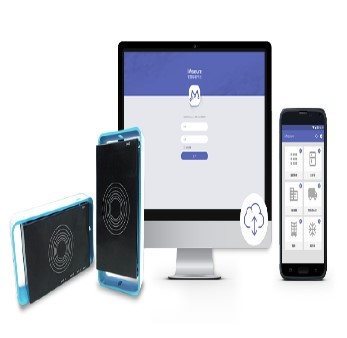 Remaining shelf-life prediction tools
Smart label allows to show the time-temperature history in food products and it also can indicate the changes of food quality, freshness and remaining shelf-life of perishable food throughout the food cold chain, so that food loss/waste can be reduced.
Decision making
With the support of Taiwan Food and Drug administration, our institute has been supported a lot of food distribution company on promote their decision making in 2017.
Standard operation practice
In 2018 our institute which led by Dr. Hsin-I Hsiao has been successful on developing the Good Hygiene Procedure guideline which could provide for the food industry as references for modifying their standard operation system.
International food supply chain
Our institute also encourage all the student to participate the conference whether it is National or International scale.